EUR/USD: This pair has consolidated so far this week, and it is possible that it would remain as such until the end of this week. A movement to the upside or to the downside is possible, but the price would need to break the resistance line at 1.2200 or the support line at 1.2150. The overall direction, is, however, bearish.
USD/CHF: The USD/CHF is moving gradually lower,
in the context of a downtrend. Price is now under the supply level at 0.9600,
going towards the demand level at 0.9550. The EMA 11 is below the EMA 56, and
the Williams' % Range period 20 has just sauntered into the oversold region.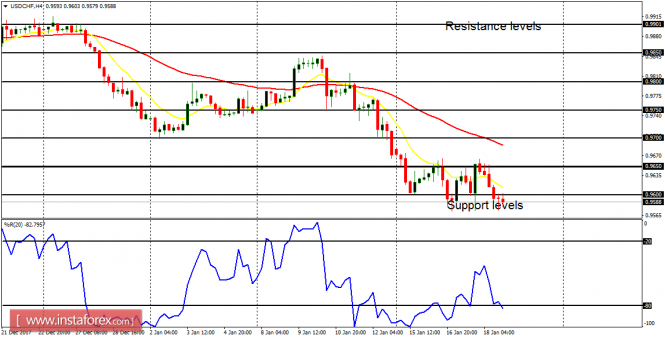 GBP/USD: There is a strong bullish movement on the GBP/USD. Since last week Thursday, the market has gained about 390 pips, and that seems to be just a start, for bulls are intent on pushing the price further northwards. The next targets are the distribution territories at 1.3950 and, ultimately, 1.4000.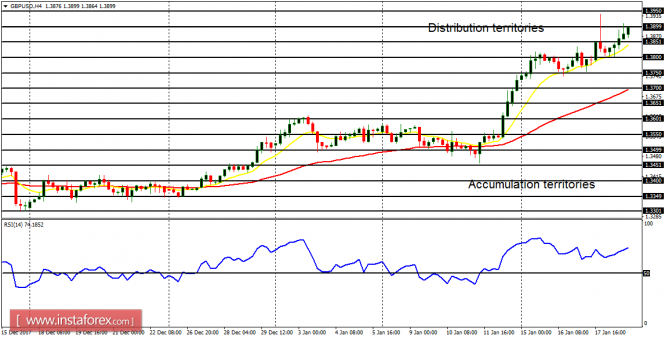 USD/JPY: In the short-term term, this trading
instrument is choppy, but the bias on the market is bearish overall. The demand
levels at 110.50 and 110.00 could still be tested before the end of this week. Should
the selling pressure on the market increase, the aforementioned targets could
even be exceeded.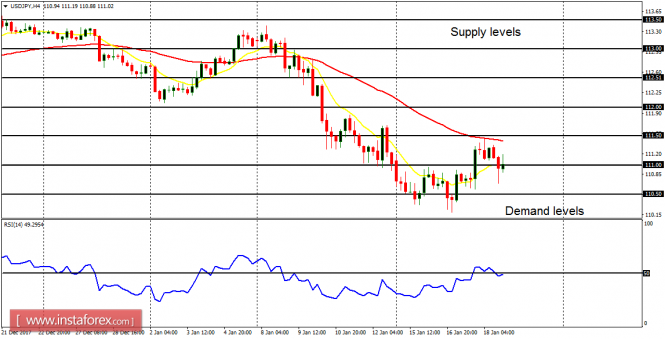 EUR/JPY: This market has been rough and choppy this week, but the price keeps trudging upwards. Since there is a Bullish Confirmation Pattern in the 4-hour chart, the market may be able to reach the supply zones at 136.50 and 137.00 before the end today, or early next week.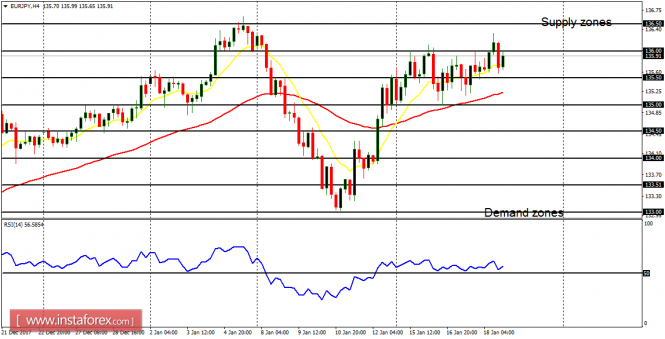 The material has been provided by InstaForex Company – www.instaforex.com