EUR/USD: The EUR/USD is
neutral in the medium-term and bullish in the very short-term. Some bullish
effort is being made, but it would not be significant unless price rises above
the resistance line at 1.1900. On the other hand, a decline is likely when
momentum returns to the market. Some fundamental figures are expected today and
it could have some impact on the markets.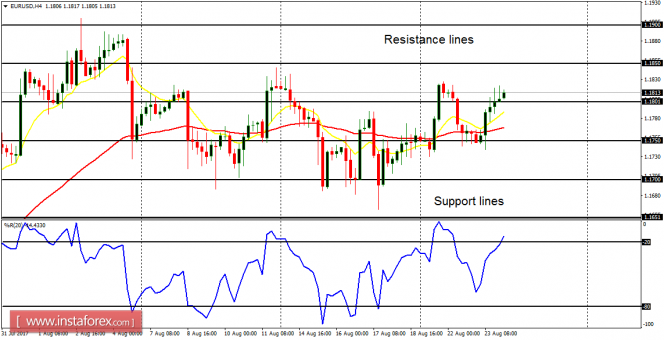 USD/CHF: The USD/CHF has not done much so far this week – hence the current consolidation. For the current neutrality to end, the price would need to, either go above the resistance level at 0.9750 or below the support level at 0.9600. Either of this would happen within the next several trading days and it would require strong volatility.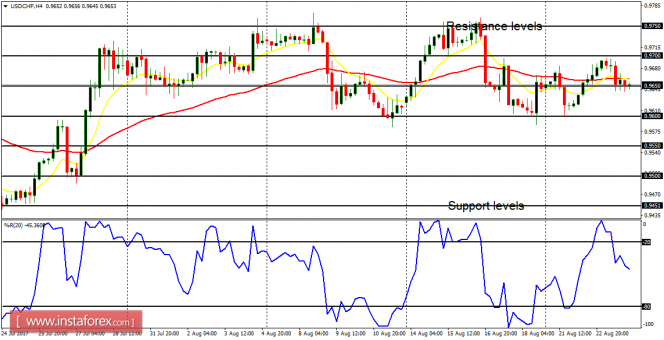 GBP/USD: The Cable has dropped by at least, 450 pips this month. There is a huge Bearish Confirmation Pattern in the 4-hour chart (and in the daily chart of course). The EMA 11 is below the EMA 56, and the RSI period 14 is below the level 50. The price is now approaching the accumulation territory at 1.2750, after going below the distribution territory at 1.2800.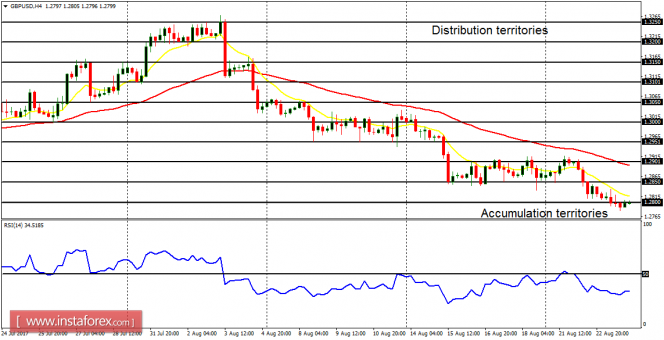 USD/JPY: This currency trading instrument has been moving in a zigzag mode – in the context of an uptrend. Price has been trending downwards since July and based on historical data, the market is currently good for "sell-on-rally" strategies. Whenever price tries to go up, the effort would be truncated and a good opportunity to sell short would emerge.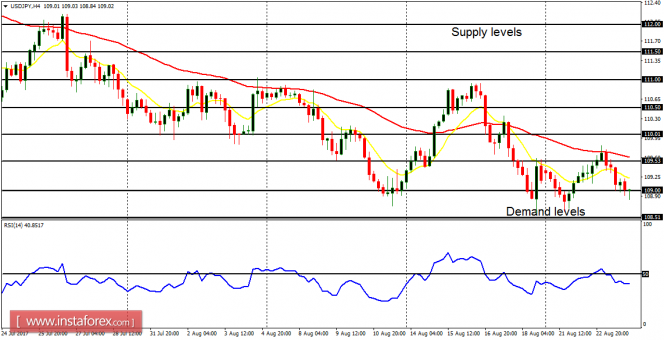 EUR/JPY: There are mixed signals on the EUR/JPY. The EMA 11 is below the EMA 56 (a bearish indication), but the RSI period 14 is above the level 50 (a bullish indication). One would need to wait to see which direction the market would go in the next few days. A breakout would soon occur in the market.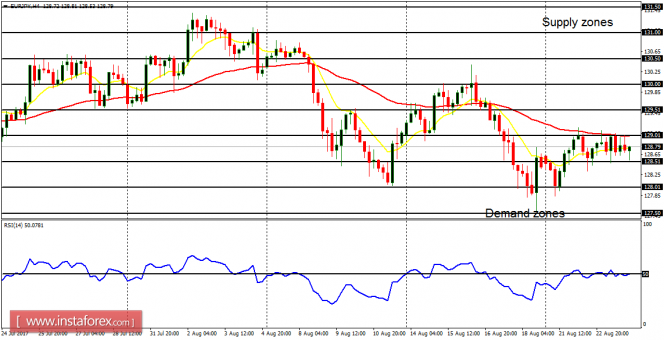 The material has been provided by InstaForex Company – www.instaforex.com