EUR/USD: The EUR/USD did not
trend yesterday, though the outlook on the market is bearish. It is expected
that price would continue going south this week, reaching the support lines at
1.0550, 1.0500 and 1.0450. The outlook on other EUR pairs is also bearish and
they can trend seriously downwards this week or next.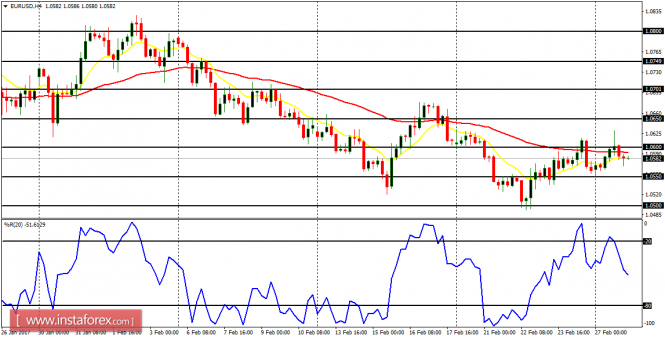 USD/CHF: The USD/CHF is
currently trading above the support level at 1.0050, now close to the
resistance level at 1.0100. The outlook on the market is bullish and price
could test additional resistance levels at 1.0150 and 1.0200 this week.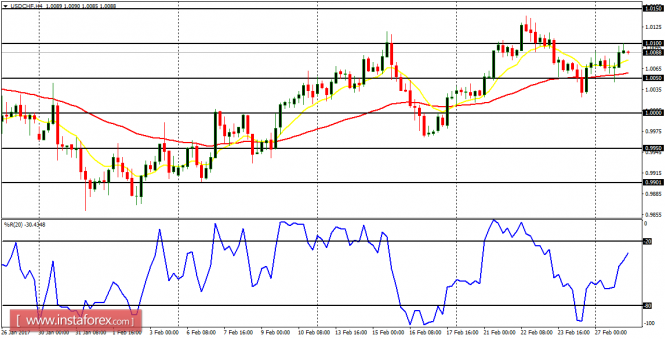 GBP/USD: The bias on the Cable
is essentially flat. The market has consolidated for about three week,
oscillating between the accumulation territory at 1.2300 and the distribution
territory at 1.2600. Price must go above that distribution territory or below
the accumulation territory before the current neutral bias can be considered as
over. There is going to be an end to the neutrality before the end of March.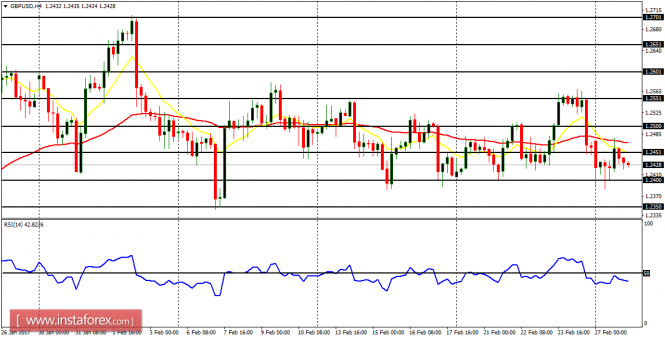 USD/JPY: There was a slight
rally on this currency trading instrument on Monday – which happened in the
context of a downtrend. A movement below the demand level at 112.00 would
reinforce the existing bearish bias. A movement above the supply level at
114.00 would render the bearish bias invalid.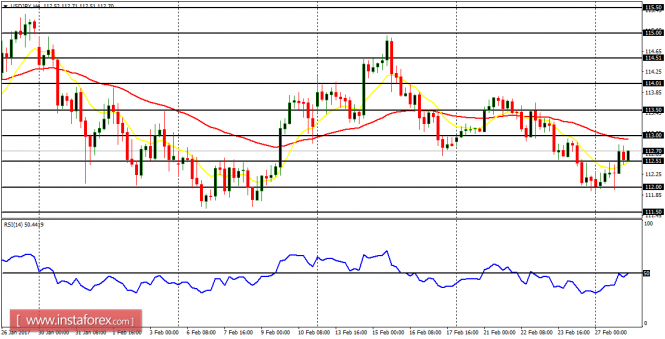 EUR/JPY: On February 27, the
EUR/JPY also attempted to rally, and that can turn out to be a good opportunity
to sell short again. There is a clean Bearish Confirmation Pattern in the
4-hour chart, and further dive is possible this week, which may take price
toward the demand zones at 118.00, 117.50 and 116.50.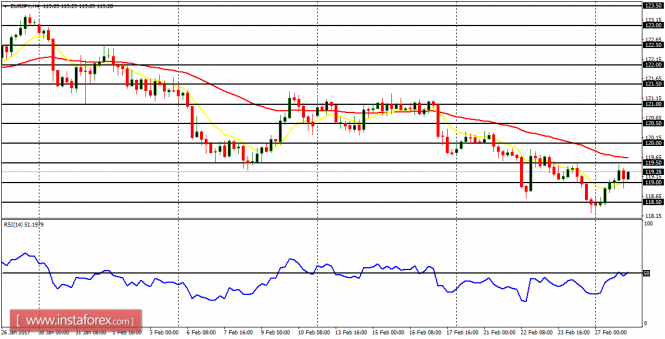 The material has been provided by InstaForex Company – www.instaforex.com
The post Daily analysis of major pairs for February 28, 2017 appeared first on fastforexprofit.com, الفوركس بالنسبة لك.