EURUSD: We are waiting for an exit from the range and strong movement.
There is a lull in the market: there is no important news (and there is nothing expected until the middle of next week), there is no strong bias towards buying or selling.
As a result, European currencies are trading in narrow ranges.
We are waiting for the breakthrough of the boundaries of the range and strong movement.
Sell for the breakthrough 1.1550 down.
Buy for the breakthrough 1.1690 up.
Selling look more attractive – the downward trend of the euro on the short-term has not yet been canceled.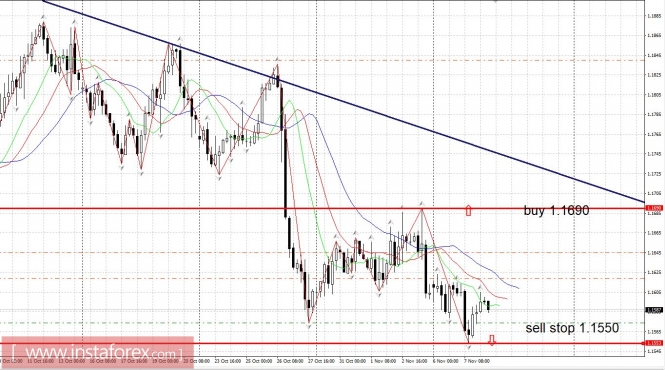 The material has been provided by InstaForex Company – www.instaforex.com
The post Breaking forecast 11/08/2017 appeared first on fastforexprofit.com, الفوركس بالنسبة لك.